Friday 20th May 2022 – Learning with Games 
Friday 20th May 2022 at 1pm, Dr Bron Stuckey aka "Princess Warrior"  interactive webinar focussing on the importance of gamification in educating young minds.
Dr Bronwyn Stuckey (PhD, Med, BA) is a Global Consultant Specialist in Game Play, Gamification, Communities of Practice and Learning Communities.
Read more about Dr Stuckey here https://about.me/bronstuckey
18th March 2022 –
Developing a Lifelong Learning Mindset at Home and School
2021
The Coder and Journaling to Grow Young Minds
A practical workshop for teachers and parents to explore How to Grow Young Minds with Dr Jared Cooney Horvath.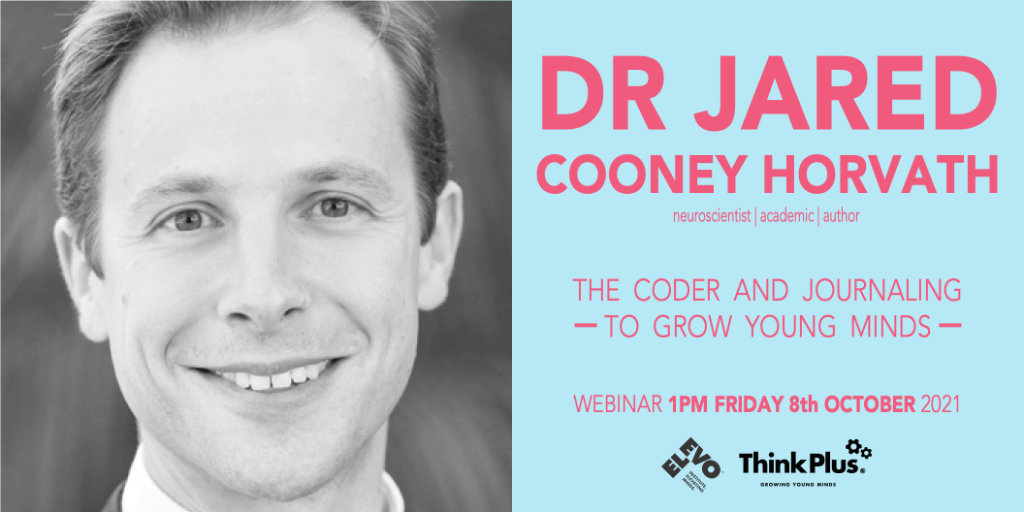 Dr Jared Cooney Horvath, leading educational neuroscientist, will lead us through five separate practical learning resources you can use with your students or children learning at home, each of them focusing on the 'coder.'
If you are looking for ways to develop a lifelong learning mindset, help your child or class develop emotional resilience and face the challenges of the 21st Century with confidence, this is an important professional learning opportunity not to be missed.
When: 8th Oct 2021
Time: 1pm AEST
Approx. 45minutes