EduTech 2023
Stand Number 1937
Thu 24 August – Fri 25 August
EduTECH is the largest education event in Australia covering the entire education lifecycle. EduTECH 2023 involves a global 2-day conference with over 455 speakers covering the latest trends, market disruptors and technologies shaping the education sector.
EduTECH website
Webinar with Dr Jared Cooney Horvath 1:30pm Friday 25th August was streamed live.
2023 National Education Summit and Education Show, Melbourne
We are pleased to be launching our latest teacher resource book Metacognition: Skill Building in the Australian Primary Classroom at the upcoming National Education Summit in Melbourne on 16th and 17th June 2023 at the Melbourne Convention & Exhibition Centre.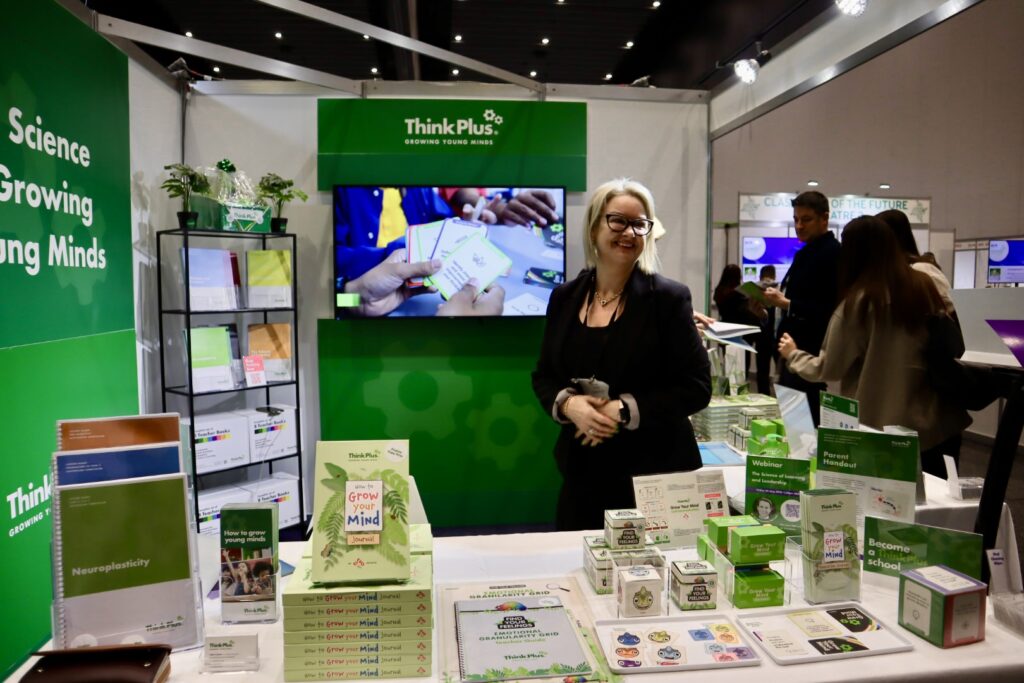 2023 Webinar Series
Friday 25th August – How does the Science of Learning impact middle leadership?
Join Dr Jared Cooney Horvath to explore how The Science of Learning can impact Learning and Teaching leadership in your school.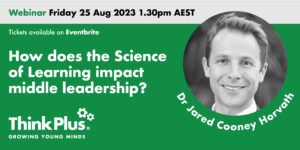 Get your FREE TICKET on Eventbrite
---
ThinkPlus Past Webinars on YouTube

---
2022 Webinar Series
Thursday 11th November – Metacognitive Skill Building Routines and Resources 
To watch the recording you will need to login with your member email 
Dr. Catlin Tucker is a bestselling author, international trainer, and keynote speaker. She was named Teacher of the Year in 2010 in Sonoma County, where she taught for 16 years. 
Catlintucker.com  Twitter @Catlin_Tucker
Thursday 18th August – Principle-led Design 
Dr James Marshall – Introduces Principle-led Design
Friday 20th May 2022 – Learning with Games 
Friday 20th May 2022 at 1pm, Dr Bron Stuckey aka "Princess Warrior"  interactive webinar focussing on the importance of gamification in educating young minds.
Dr Bronwyn Stuckey (PhD, Med, BA) is a Global Consultant Specialist in Game Play, Gamification, Communities of Practice and Learning Communities.
Read more about Dr Stuckey here https://about.me/bronstuckey
18th March 2022 –
Developing a Lifelong Learning Mindset at Home and School
2021 Webinar Series
The Coder and Journaling to Grow Young Minds
A practical workshop for teachers and parents to explore How to Grow Young Minds with Dr Jared Cooney Horvath.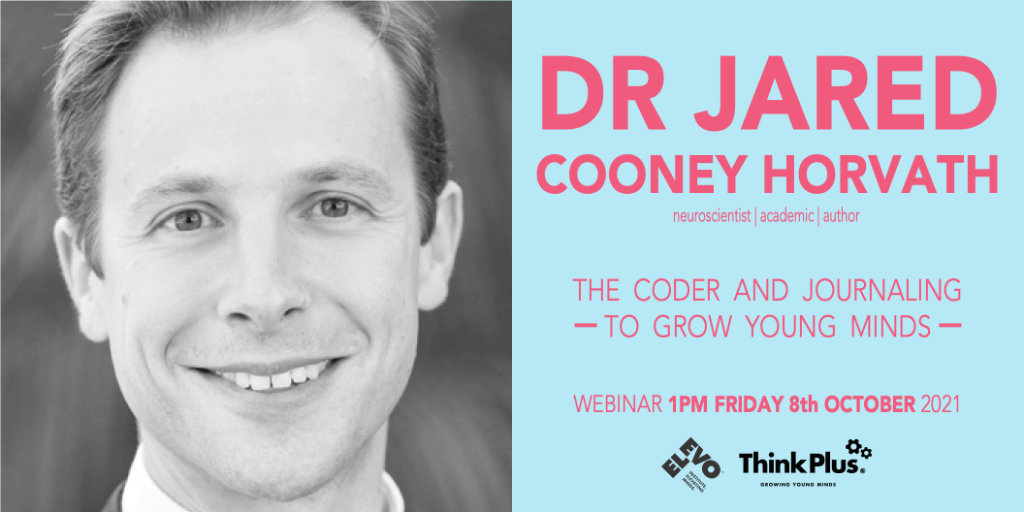 Dr Jared Cooney Horvath, leading educational neuroscientist, will lead us through five separate practical learning resources you can use with your students or children learning at home, each of them focusing on the 'coder.'
If you are looking for ways to develop a lifelong learning mindset, help your child or class develop emotional resilience and face the challenges of the 21st Century with confidence, this is an important professional learning opportunity not to be missed.
When: 8th Oct 2021
Time: 1pm AEST
Approx. 45minutes 
2020  Webinar Series available to members
Mathematical Mindsets with Professor Jo Boaler (Stanford University) on 24th July 2020
Measuring what Matters in a New Normal with  Dr Anne-Marie Chase (ACER) on 21st August 2020
New Century Employability Skills with Dr Claire Scoular (ACER) on 13th November 2020
Resilience and Disaster Recovery with Professor Lisa Gibbs (The University of Melbourne) on 11th September 2020
Technology Mindsets with Travis Smith (Microsoft, Australia) on 23rd October 2020
please login on the front of the site
GROWING YOUNG MINDS EVENT
Sept 3 – 2019.
Growing Young Minds 2019 is our practical full-day experience on setting up young learners with the right mindset and skills for the future, with a host of great speakers and interactive sessions.

---
ThinkPlus is now on Facebook
17 February 2016.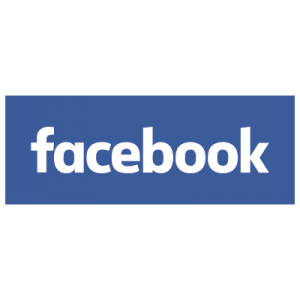 ---
Kingswood College Partnership
23 February 2015

Elevo is pleased to announce that it has entered into an agreement with Kingswood College to develop further the ThinkPlus metacurriculum and to coordinate and link ThinkPlus schools in Victoria. The focus of the development, to be managed by Kingswood in 2015, will be with two groups of students, those in Years 1 and 2 and those in Years 9 and 10. Materials developed are to be shared freely with ThinkPlus schools.
ThinkPlus is a metacurriculum for learnable intelligence and thinking tools, to be implemented in Australian schools from years Prep – 12. ThinkPlus is designed to develop an awareness of how our brains work, growth mindsets, good thinking dispositions and practical tools for collaboration, problem solving and creativity. The metacurriculum is based on contemporary research about how the brain learns and thinking occurs. The key to ThinkPlus is the concept that intelligence can be grown with effort. By instilling young learners with the confidence and ability to think through problems, we envisage that they will be better equipped to navigate challenges in the 21st century.
Kingswood College is an independent, co-educational ELC – Year 12 Uniting Church College in Box Hill and has been educating young men and women since 1890. Known for its innovation, collaboration and engagement, Kingswood College is entering an exciting time in its development as it implements a world-class student-focused learning agenda. Kingswood College's agenda for learning is two-fold: improvement and innovation through the implementation of the LATTICE (Learning and Teaching through Innovation, Collaboration and Engagement) framework, and Kingswood College is a candidate school for the International Baccalaureate Primary Years Programme.
Kingswood College's partnership with the Elevo Institute aligns with both organisations' commitment to innovation and creating a better future for young people. The Elevo Institute and Kingswood College seek to:
develop the creative potential of young people as a preparation for the challenges of a rapidly changing world, and an unknowable future
improve teaching and learning through development of well-researched and tested innovative methodologies
incubate new ideas, taking them from thought leadership to the school/classroom.
For further information contact:
Elisabeth Lenders — Principal, Kingswood College — 03 9896 1700
David Loader — Director, Elevo Institute